Stablecoins are getting very popular on Stellar and other blockchains. Stable coins on Stellar blockchain are traded on Stellar decentralized exchanges like Stellarport.io, StellarTerm.com, Interstellar.com, StellarX.com and so on.
Stablecoins on Stellar
USDC
This is one of most popular Stablecoins out there. It recently became available on Stellar network. USDC is not exclusive to Stellar and that's a good thing because it allows users to store or send USDC to many other supported blockchains that include Ethereum, Solana, Algorand and Tron.
USDC is backed by funds owned by Circle, which is backed by Coinbase. This makes USDC the most trusted stablecoin out there. Each USDC is backed by real dollar in 1:1 ratio. You can buy or sell USDC easily using XLM or any other supported token in a total decentralized manner using Stellar term exchange.
Anchor USD
This is by far the most popular stablecoin. We have done a detailed review of Anchor USD service on StellarUpdate. It has maximum liquidity and even has a dedicated app as well. Anchor USD also has apps for iOS and Android. It is also used in Stellar-backed app, Vibrant as USDX, which makes it even more trustworthy.
Price of Anchor USD token is pegged to US dollar, so its price is always ~$1.
Euro Token
The value of Euro Token (EURT) is pegged to Euros. So, the value of EUROT is always ~1 euro. It is issued by TEMPO France which is a fully EU licensed under Bank of France for money transfers and remittances.
EURT is first EU anchor on Stellar blockchain and first to implement path payments.
EURB (Euro stablecoin)
EURB is second stablecoin whose value is pegged to Euro. However, what makes EURB different from EURT is fact that EURB is issued directly by Bankhaus von der Heydt, a banking institution. This very bank has been in operation since 1754. Bitbond which has deployed EURB on Stellar network will be handling minting and burning of EURB. It will also handle on / off ramps for EURB on Stellar network.
Cowrie Exchange
This is a stablecoin pegged to Nigeria Naira. It trades under NGNT symbol and backed by 100% fiat. Their website, Cowrie exchange offers instant conversion between fiat and NGNT token via bank transfer.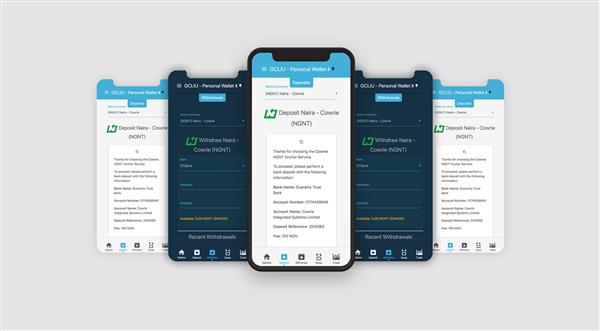 Gold, Platinum, Palladium, Silver Stablecoins
Folks at mintx offer stablecoins for Gold (GOLD), Platinum (PLAT), Palladium (PALL) and Silver (SLVR). They let you redeem tokens for actual physical gold, platinum, palladium or silver.
Simply send your tokens to Mintx.co's exchange server for equivalent weight in physical precious metals that will delivered directly to your mail address. They have applications for both Google Play store and iOS.
To be considered a good stablecoin, Stellar Update looked into following parameters.
Liquidity – If there is not enough liquidity on a stablecoin, it can result in huge price swings. Market makers have to provide enough liquidity to ensure that the price of stablecoin remains, well, stable.
Standard deviation – This is used for measuring price volatility and it used for calculating how widely prices are dispersed from their average prices.
Yang-Zhang volatility – Like standard deviation, Yang-Zhang is also used for measuring volatility but it is more advanced in measuring volatility.