Your Stellar address normally reads like this GC4DYR…….. but it is possible to get an easy-to-read Stellar address that looks very much like an email address. For instance, our Stellar address is stellarupdate*stellarterm.com and if enter that into a Stellar wallet like Lobstr, it will send XLM to our Stellar address that starts with GC4DYR.
It is important to note that you must enable / activate your Stellar wallet by sending atleast one XLM in order to get a federation address.
There are three easy ways to get a federation address.
Stellar Term
If you are on desktop or you already have a Stellar account, you can get a federation address by visiting Stellar Term, a decentralized Stellar exchange that lets you trade Stellar tokens and manage your Stellar account. Login using your secret key and you can set your federation address here.
As you can see our federation address is set to stellarupdate*stellarterm.com
Keybase
Alternatively, if you are a Keybase user, you already have a federation address. To find your address, open up Keybase > Click on burger icon > Wallet. It will ask you to generate a wallet if you are using this option for first time. Once you have set it up, you can click on Receive to see your federated stellar address, which in our case is stellar_update*keybase.io
Lobstr Wallet
The easiest way to do this is by using a wallet like Lobstr. You can also use Lobstr's website, https://lobstr.co/ on your desktop to achieve same results. Lobstr wallet is available for both iOS and Android.
Click on Options > Settings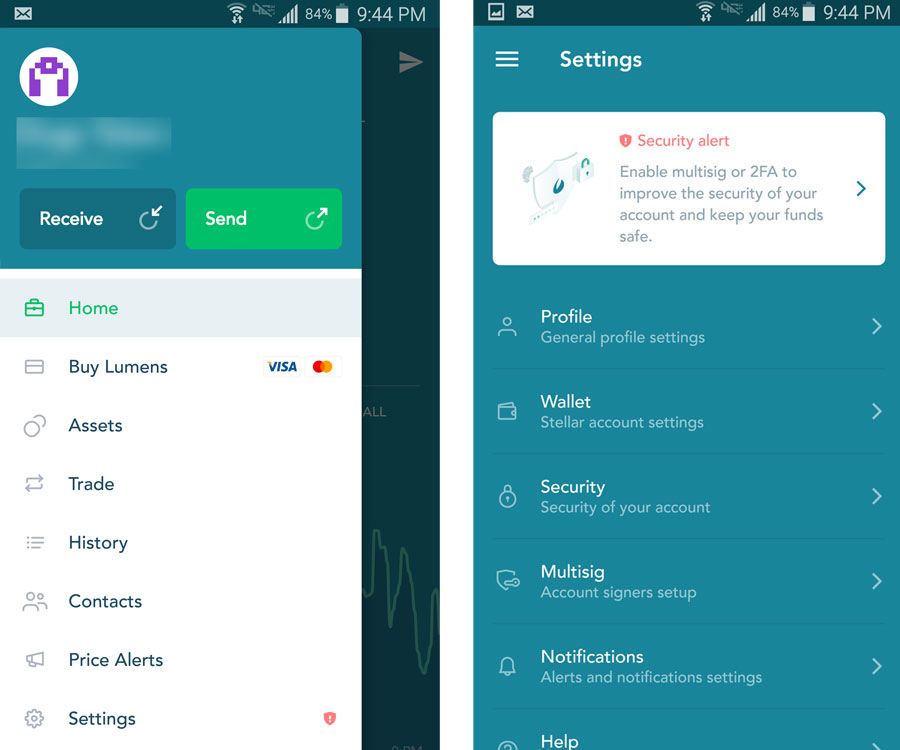 Now go to Wallet. Here you will find something called Federation Address. Tap on it.
Now choose a unique wallet name for your Stellar wallet. If a name has been taken by someone else, you might have to choose another name. Once, you have found a unique federation address, click on Save.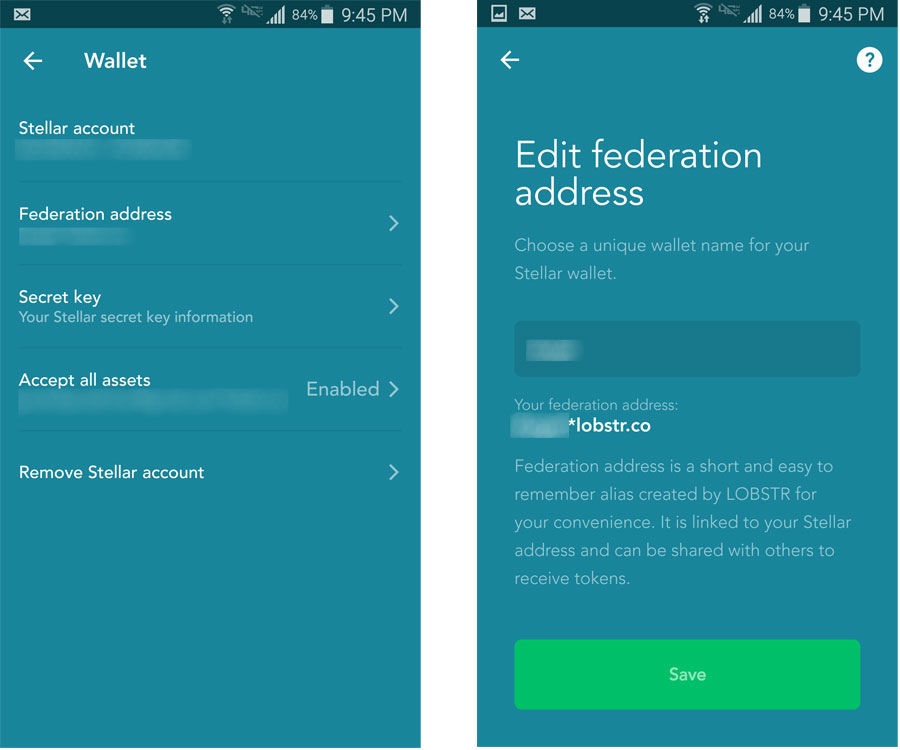 And that is it. You now have an easy-to-remember Stellar address. Keep in mind that there is no "@" like in case of email address. There is "*" instead of "@" in a federation address.